You Have Done Well to Share
The closing chapter of Paul's letter to the Church in Philippi provides me with a much-appreciated perspective of God's provision in ministry.
I take two things away from this chapter. The first is that we must give our worries and needs, and the worries and needs of others, to the Lord in prayer. The second is that we must listen, and be ready if necessary, for God's prompting to be involved in how He chooses to answer those prayers.
As executive director of Insight for Living UK, I have a responsibility to meet the requirements of the Charities Commission. But I have an equal responsibility to you as a patron of a Bible-teaching ministry that you have come to enjoy and support over the years. I hope that the following information on our current standing this financial year (July 2013 – June 2014) will be helpful to you as you pray for us, and consider our financial needs, in the coming months.
Need for Donations
In July 2013, we decided to separate donations from resources. Previously we had typically offered a free resource – often a book – in appreciation for any donation. Instead, we began offering these resources to listeners at a discounted price. It was important to us that people were willing to give toward our mission without any strings attached.
Initial feedback, before and after this decision, was very encouraging. Many, if not all, of the people we spoke to were willing to purchase our Bible-teaching resources and cover the cost of postage to get it to them, whilst maintaining their level of giving. However, it appears that giving levels have fallen considerably when compared with the same period last financial year. To be specific, even though our sales are up by £8,000, our donations are down by £33,000, resulting in a net downward reversal of £25,000.
The decrease in giving isn't purely a result of our eliminating a free book offer, it is likely also associated with unexpected changes in broadcasting, such as UCB removing our programme from UCB UK and UCB Inspirational no longer available through DAB radio. Perhaps it is even the result of economic hardships; we know that for many people, money is tight at the moment.
Broadcast Cost
We hear from people every day who aren't aware that we have to pay many stations to broadcast our programme. What we pay to those stations that charge us, amounts to approximately £174,000 each year.
Revival FM in Scotland, Branch FM in West Yorkshire, Hope FM in the surrounding areas of Bournemouth, and our Europe Astra Satellite outreach have all been able to broadcast our weekday programme free of charge. TWR UK, Radio North in Northern Ireland, and Branch FM also broadcast weekend programmes at no cost.  We are grateful for these concessions, yet we understand that waiving these costs can be a burden on them, and we would hope to compensate these stations in the future for their efforts on our behalf.
I realise that such figures might be staggering to you. But these are the costs if we are to keep our Bible-teaching messages on the air in the UK and Europe. We need each other to carry out our mutual mission of spreading the Gospel in this region.
In closing, I want to simply say thank you for your role in keeping our doors open! You would not be receiving this publication if you had not engaged with us in some way. Whether it's a one-time or standing order donation; the purchase of a book, CD series, or MP3 download; a prayer for our ministry team; or perhaps an invitation for Terry Boyle to come and speak to your house group or church congregation…all of these things, we believe, were motivated by God's urging you to care and to respond. For this we are very grateful. Please continue to pray and to respond as God leads.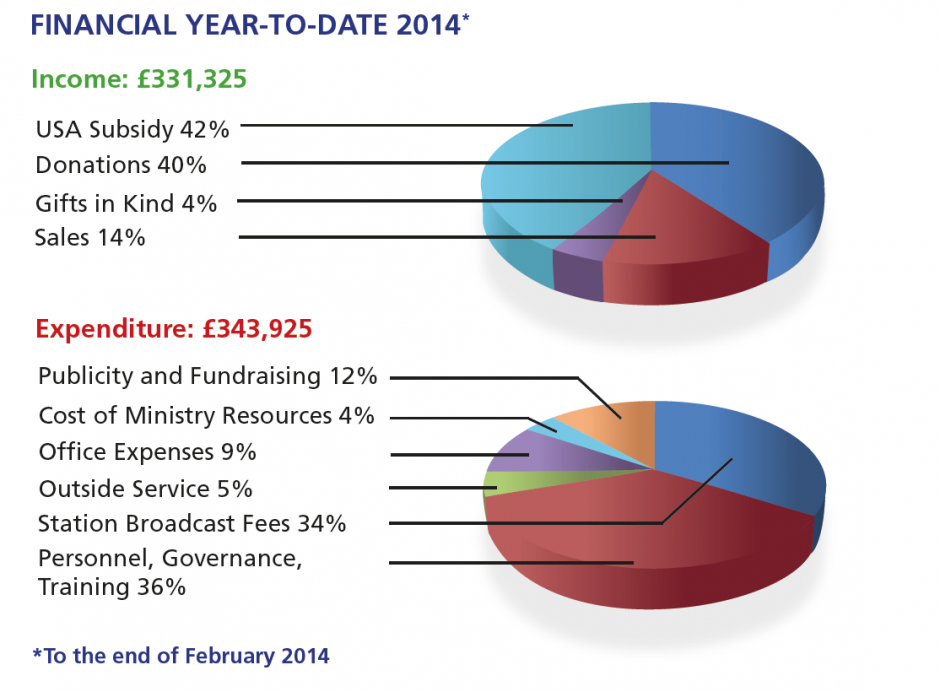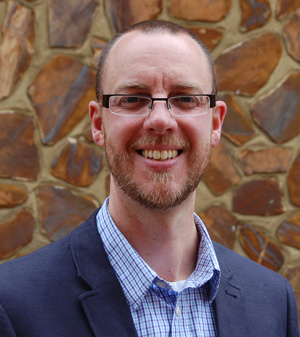 Scott B. Bean serves as Executive Director for Insight for Living United Kingdom. Scott began serving in April 2001 at Insight for Living's International Ministries in the USA. In 2006, Scott accepted the invitation to establish and lead the UK ministry.