Insight for Living UK Podcast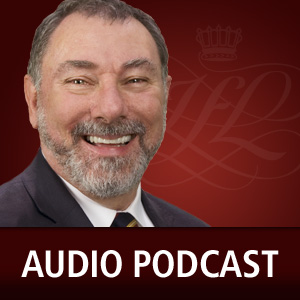 The days of missing solid Bible teaching because of your hectic work and family schedule are gone forever. With just a few simple clicks of a mouse, you can now carry the same trusted Insight for Living daily or weekend broadcast with you wherever you go.
Take our beloved pastors and teachers with you to the gym, for a walk, or even to the supermarket. It's your choice! Whether you need to pause, rewind, or replay, podcasting allows you to listen wherever and whenever you want — as often as you want.
Three Easy Steps

to listen to podcasts with iTunes
In iTunes, click on "iTunes Store."
Type "Insight for Living UK" in the search field.
Click on the "Subscribe" button for both Chuck and Terry's podcast from "Insight for Living UK".
In the Insight for Living Broadcast
Library, you will find hundreds
of messages from Chuck
sorted by air date,
series title, and by topic.
We hope you find these
tools helpful in your
study of God's Word.
We have made it easier for you to
locate the resources on our Web
site that hold the most interest for
you personally. Each topic points
you to articles, broadcasts and
resources related to that topic.
We hope these topically
organised pages provide a
way for us to minister to your
specific needs 24 hours a day.